Back from the paint booth, here's some quick pic's of the Craftec soft cover. I'm REALLY impressed with the fit and quality.
And the near-flush mount is a nice compliment to the truck.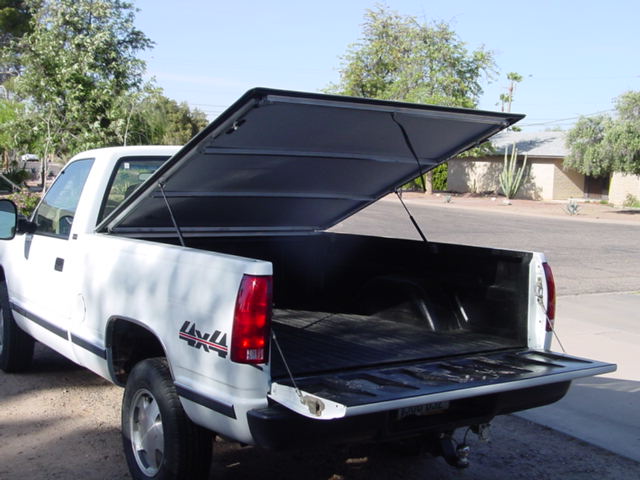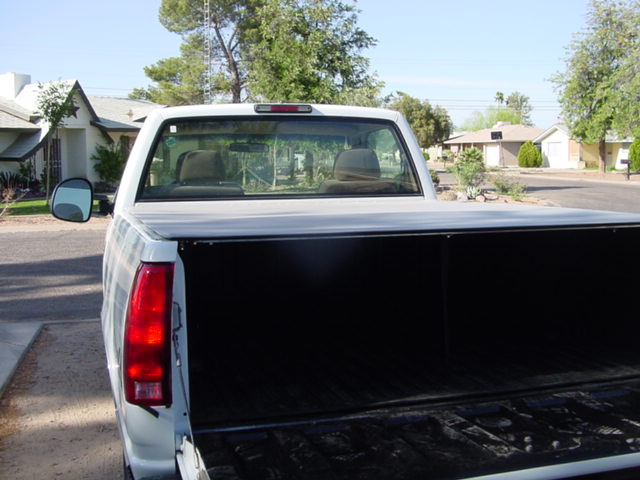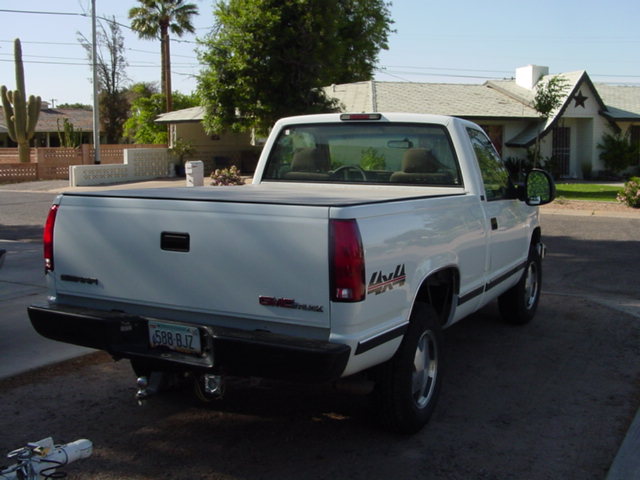 all new interior from carpet to headliner, Smittybuilt seat, Polk and Alpine offer up interior noise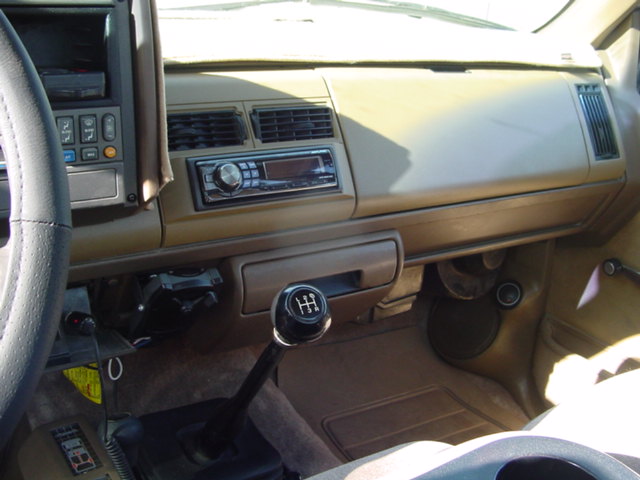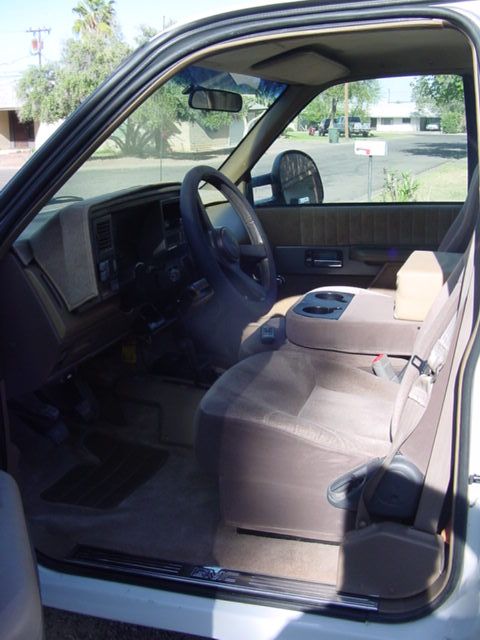 and the new heartbeat waiting transplant,, a RHS vortec, hydraulic roller, TBI 383 built to tow.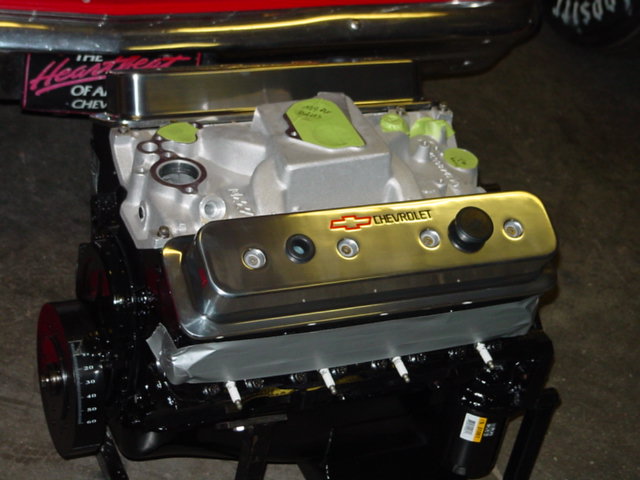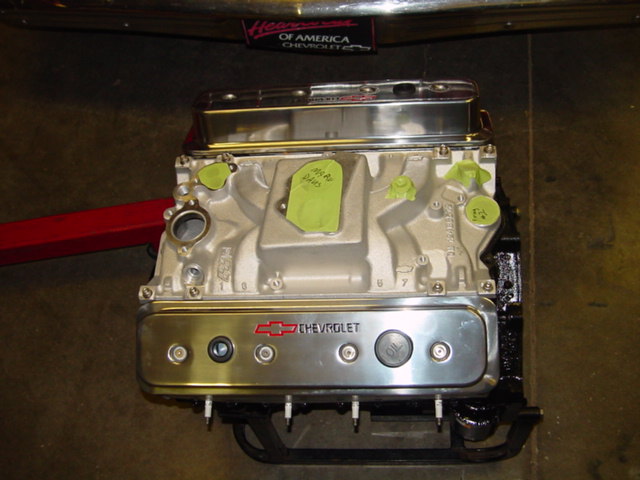 out with the old (Jeggies 350 targetmaster 350 w/ Jeggs top end kit)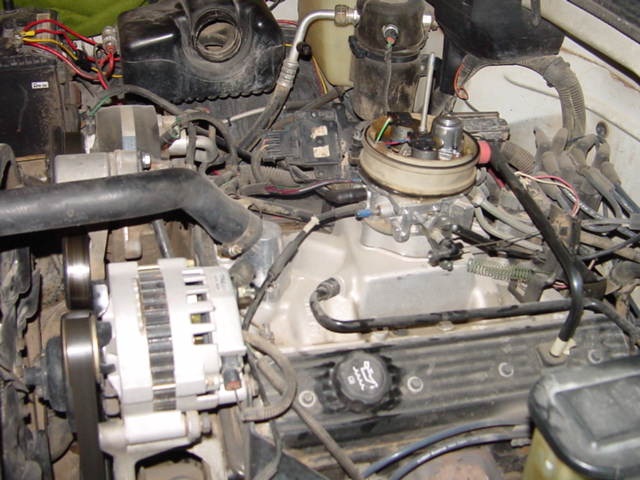 in with the new,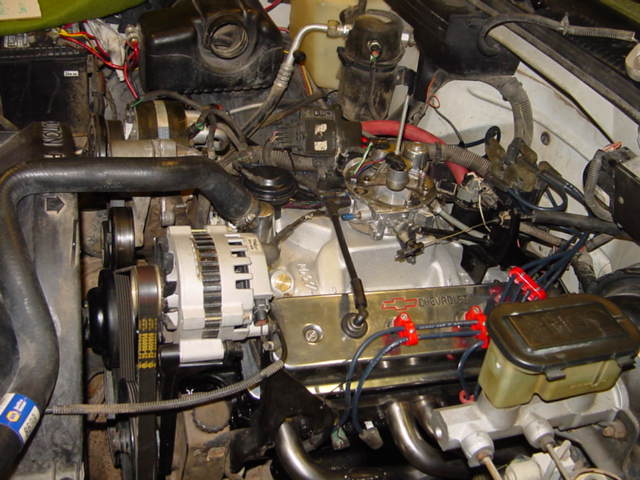 Holley 670cfm TBI, 383 cu. in. Mahle forged/coated pistons, RHS 200cc Vortec heads, GMPP Vortec intake bored to 2" throttle bores, Comp 262H-R12 hydraulic roller cam,
Howell Engine Management prom for ECM, JBA stainless 1-5/8" headers to 3" Y and 3" single exhaust. This motor carburted made 340HP and just over 420 ft. lbs. of torque at 3200 (with a 750 carb).
THAT ought to be enough to finish off the drive train pulling that 6700 pound trailer!
Here's one more shot of the thing complete and in place.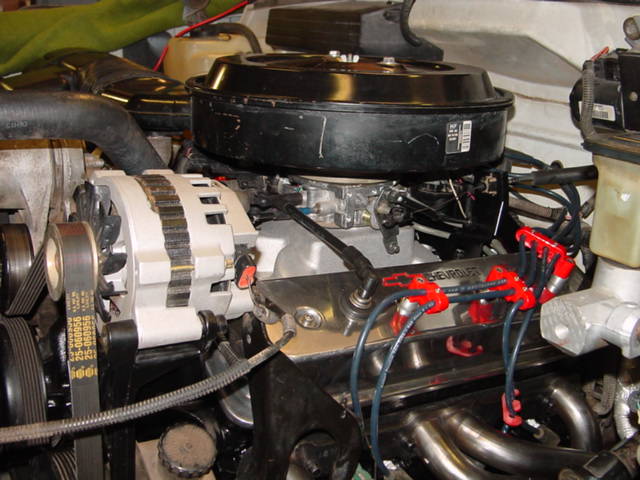 Still have a lot of cleanup and detailing to do, but it's a driver . working truck, not a show truck.

NOW you understand those silly big@$$ mirrors. It's a scary trip on the freeway when you can't see around the trailer behind you.
The big silly mirrors may give the ol girl the appearance of beinbg Dumbo the low flying white elephant, but,, we di what we have to do to be safe.